What Does It Take to Get Your Big Break?
Sydney Justin

Lead Singer
The Miracles

Producer
Songwriter
Sometimes you get a lucky break and everything you wanted falls into place. But more often than not you have to fight for your break. If you're in the latter category, this video is for you!

Sydney Justin shares his inspiring story of how he first came to play in the NFL, and then replaced Smokey Robinson in the legendary 'Miracles'!
Overview
Syd's Story and Valuable Advice
Playing In The NFL
Syd describes how he created his own big break to get signed to play in the NFL.
The Miracles
Syd shares how he came to replace Smoky Robinson in The Miracles.
Comparison
Learn how Syd deals with the comparisons between him & Smoky Robinson
A Fast Career
Syd explains what it was like jumping into big shoes, seemingly from nowhere.
25 Years - Same Songs
Learn how he and the band keep their shows interesting while singing the same songs night after night.
Staying On Top
Find out what it takes to stay at the top of your game at that level.
About The EXPERT
Sydney Justin

Born in New Orleans and raised in South Central Los Angeles, Sydney Justin comes from a very talented and athletic family. Sports, Art and Music play a major role in his life. Participating in high school musical talent shows, displaying his art in various art exhibits and also attending Otis Art Institute for gifted young artists set him up for diversified array of accomplishments.
Justin played football n the NFL for 5 years, but Art and Music are his passions. Although he never played high school football, his natural athletic gifts brought him a football scholarship to Long Beach State University. After a successful college career he was blessed to sign a contract with the Los Angeles Rams. In his rookie year The Rams played the Steelers in Super Bowl XIV. Sydney later signed to play in the Canadian Football League with the Winnipeg Blue Bombers, then the Buffalo Bills, and finally with the Baltimore Colts. Unfortunately, a neck injury ended his career after only 5 seasons. His dreams and aspirations of becoming a Artist, Singer, Songwriter and Producer were still in his future.
Just after high school, Sydney's musical talents led to his performing on movie sound tracks such as, Animal House (Shout" and "Shama Lama Ding Dong) that the characters "Otis Day and the Nights" lip-synced.
After his football career, Sydney re-directed his musical talents to painting, songwriting, singing and producing. Highlights include being part of the songwriting team Sylverspoon productions working with such artists as Glen Jones, Shalamar, The Whispers, Dynasty and Lakeside; Later Sydney joined the pop group Shalamar as lead singer.
He worked with record producers L.A. Reid & Babyface on the song "Loves Grown Deep", from Shalamar's Circumstantial Evidence CD. The song became Asia's number 1 hit for over 5 months straight. Many songwriting and producing opportunities followed. He wrote songs and produced soundtracks for such movies as Lambada and sang on Bobby Brown's hit songs "Every Little Step" and "Rock wit Cha " achieving Platinum CD status.
Sydney also performed in concert with other artists such as The Gap Band, Roger & Zapp, Alexander O'Neil, Rose Royce, and Earth, Wind and Fire and many, many others.
Now today as the lead singer for the world famous group The Miracles, Berry Gordy, and original members Pete Moore and Claudette Robinson has passed the torch of leadership from Smokey Robinson to Sydney Justin. "He takes the sound and songs to new heights with his mesmerizing sexiness, excitement and energy, He is a consummate performer, always striving to offer the world his absolute best" quote by Claudette Robinson First Lady of Motown and original member of The Miracles.
Football is still in his blood He loves coaching defensive backs so much He recently wrote a how to book on playing the defensive back position called "The Lost Art." you can find it on Amazon Books. Sydney loves God, trusts God and believes all things are possible through faith in Yeshua Jesus The Christ…and All Miracles are always possible.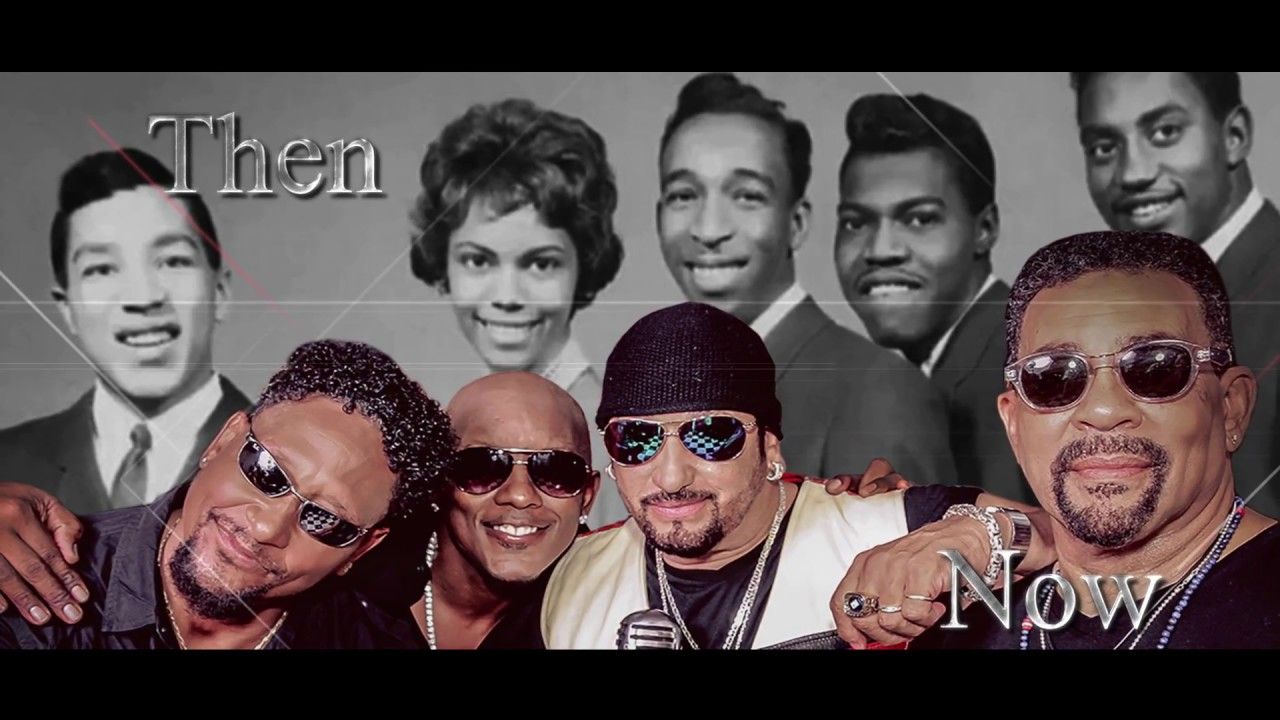 Created with